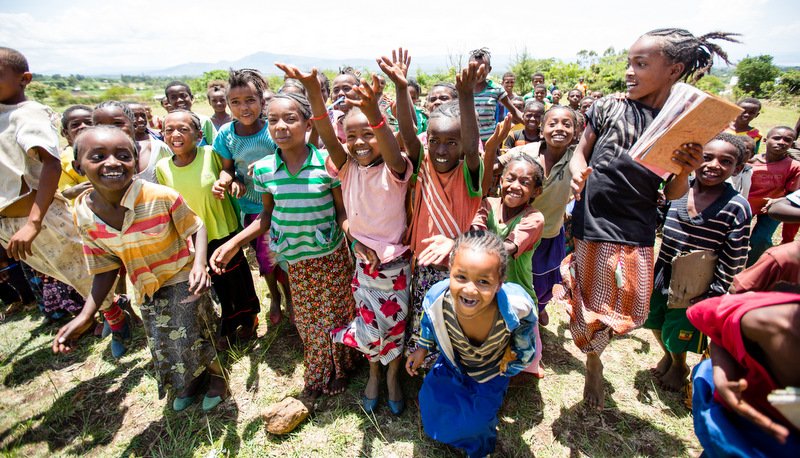 Costa Mesa, CA– Nuru International applauds the introduction of the Global Fragility Act of 2019, by Representatives Eliot Engel (D-NY), Mike McCaul (R-TX), Adam Smith (D-WA), Ann Wagner (R-MO), Bill Keating (D-MA), and Francis Rooney (R-FL) in the United States House of Representatives as H.R. 1580, and Senators Christopher Coons (D-DE), Lindsey Graham (R-SC), Jeff Merkley (D-OR), Marco Rubio (R-FL), and Todd Young (R-IN) in the Senate as S. 727, on March 7th.
The bipartisan Global Fragility Act (GFA) would require the U.S. government, in coordination with global civil society, to develop an innovative, new 10-year Global Fragility Initiative or Strategy. This whole-of-government initiative will improve the capacity of the United States government to identify and address threats to civilians in fragile, conflict-prone regions around the world.
The legislation would give key agencies, including U.S. Department of State, the U.S. Agency for International Development (USAID), the U.S. Department of Defense, and others, the tools they need to work effectively and in coordination. It will also improve the administration's ability to measure, evaluate, and assess efforts to stabilize conflict-affected areas and prevent global violence and fragility.
These bills are markedly stronger than previous versions, as they will authorize the use of existing funds. Such investment is critical to ensuring the Initiative/Strategy and country plans will be implemented effectively.
This timely legislation comes at a moment when violent conflict has forcibly displaced a record 68.5 million people and costs the world an estimated $14.76 trillion annually. There is an urgent need to improve the U.S. government's ability to reverse these trends and prevent future conflict. This legislation is essential to Nuru's work and the work of other NGOs operating in some of the most difficult rural environments to prevent and address challenges of violent extremism.
The GFA reflects a growing consensus toward a focus on prevention found in U.S. and Congressional initiatives, including the Stabilization Assistance Review; the Elie Wiesel Genocide and Atrocities Prevention Act; the Women, Peace, and Security Act; and the recent Task Force on Extremism in Fragile States.
"We are proud to have been able to contribute to and shape this important piece of legislation. It is a critical next step towards preventing and addressing violent extremism and risk of instability around the world." – Aerie Changala, Chief Program Officer