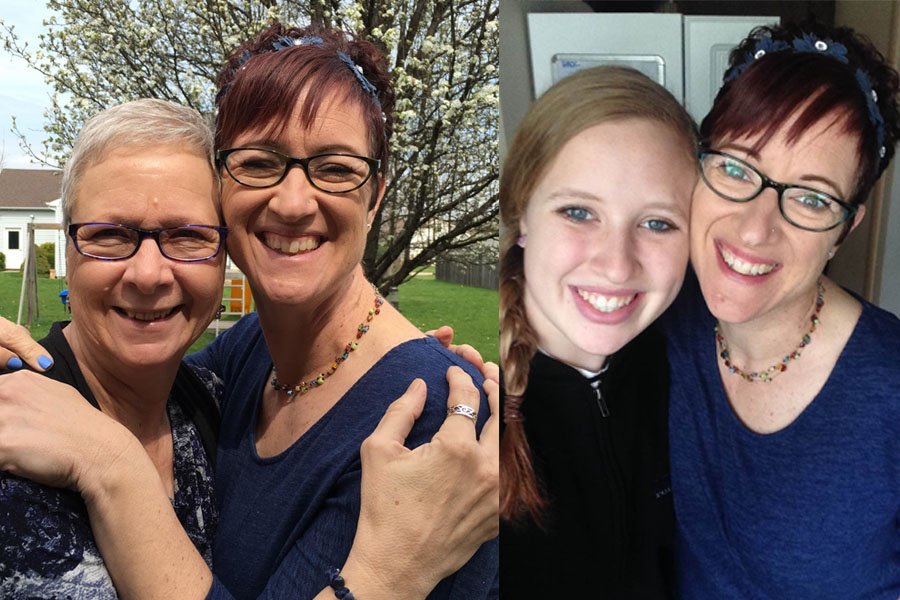 Three generations of Nuru donors—Jean Ghera, daughter Heather Warren and granddaughter Olivia Warren—celebrate a family of strong women.
What Heather Warren admires about her mom, Jean Ghera:
#MyMomIsStrongBecause she has faith and hope. She endures hard times with a positive mental attitude and when she prays, she listens for God's response. She is a good listener. My mom also takes good care of herself, loves her friends and serves in her community.
What Olivia Warren admires about her mom, Heather Warren:
#MyMomIsStrongBecause she gardens, mows our huge backyard, cooks and cleans. Plus, my mom has to deal with me and my sister complaining about stupid things. I'm not saying we complain all the time, but when we do, she doesn't deserve to hear about how we're having a bad hair day or we can't find the perfect clothes to wear. Still, she loves my sister and me a lot.
Will you join Olivia, Heather and Jean in investing in strong families in Kenya and Ethiopia?