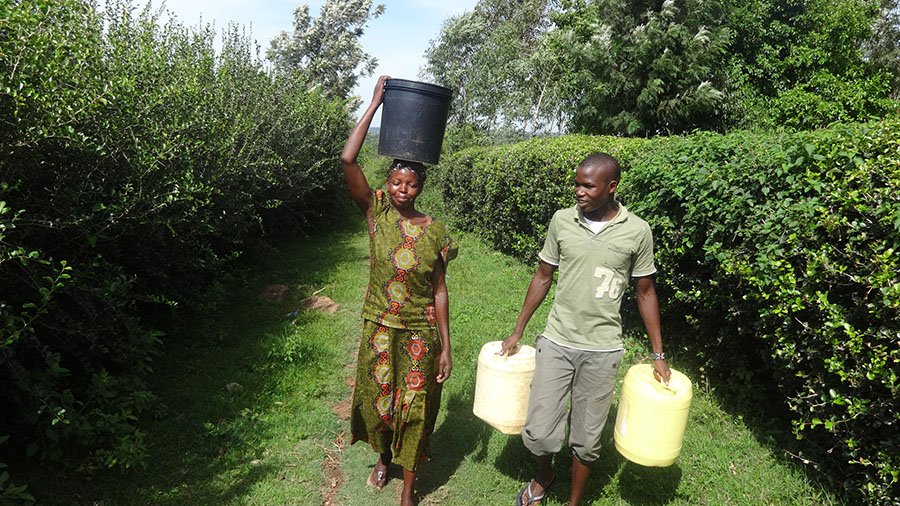 Elijah Wambura, a Nuru Kenya field manager, shares his overflowing love for his mother.
#MyMomIsStrongBecause she offers something different—different from my father and any other person.
We can talk about co-parenting as a "fact" of life but the "truth" remains that mothers carry babies in their wombs from conception to birth tirelessly. If it were me, perhaps I would extend all the pains to the child, but not my mum! No!
When I was a child, my mum spent most of her precious time carrying me on her back while digging at our farm or fetching water at the river. She worked very hard to provide for me and my siblings, including providing the sufficiency of breast milk, the best nutrition for an infant. Weaning me would not mark the end of her super love for me.
Talk about time! It took her full time to nurture and see her baby grow pole pole (very slowly). She was busy with daily chores while my part was crying anytime I felt like it. She sang me traditional songs, which helped me to become accustomed to her heartbeat and voice.
I constantly thank my dad for choosing mama. My mum is my hero!
Will you join Elijah in celebrating women farmers in Kenya and Ethiopia?